Designed by Paul Lindenberg and built by Charles Graves and Paul Lindenberg. Made from White Cedar and a lot of tender loving care.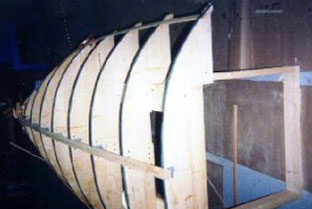 The jig with shear and keelsome in place. The first boat was built without them and a stem. The second boat has all three.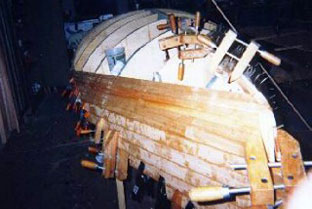 It isn't an easy boat to build. Bit it is a lot of fun. In the flat areas we use 5/16 X 2 bead and cove.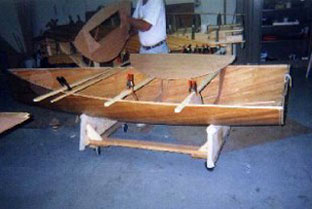 Hull with Patterson sitting inside - We are making Patterns for everything.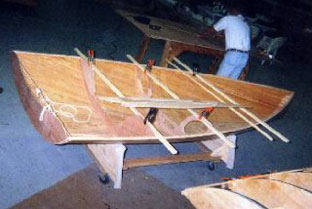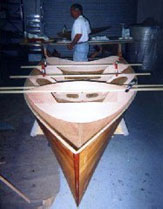 Should be a good boat. Fine entry, lots of planing surface, Pretty. We have lowered the deck crown quite a bit since this Pattern.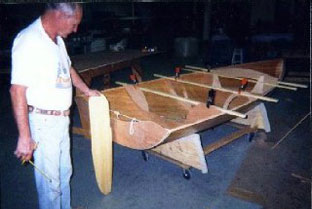 Paul sizing up the Rudder Blade. Will go with a kick-up rudder box. Rudder spruce - Boards Mohogany NASA shape all the way.